Global Refugee Youth Network (GRYN) aims to become the "Go to" organization of expertise on refugee youth and information about refugee-youth led initiatives. GRYN is an independent youth-led network that supports young refugees to develop their capacity, empower themselves, help each other and lead initiatives to respond to their communities' needs and advocate locally, nationally, regionally and globally for the changes they feel are important.
Rationale
Since 2015,  Women's Refugee Commission (WRC) has been working with young refugees to create and strengthen mechanisms that empower young refugees to assess the challenges facing refugees, to leverage their lived experience, and to engage in their communities and at the policy level to create positive change. This has included partnerships with UNHCR through the Global Refugee Youth Consultations (GRYC) and UNHCR's Global Youth Advisory Council (GYAC), which yielded not only good practices to be replicated, but also a cadre of young refugee leaders keen to use their knowledge and skills to improve policy and practice around refugee youth engagement. In 2020, alumni from the GRYC and GYAC, recognized that to effectively advance work with and for young refugees in a manner that is attuned to their challenges, that builds on their strengths and that is led by refugee youth themselves, there was a need to:
Support and strengthen community-based refugee-youth led initiatives, both formal and informal, with funding, capacity building, networking, and other resources.

Advance refugee youth-led policy advocacy, to amplify refugee youth voices on the issues that are important to them and raise awareness about the specific needs of refugee youth – in all their diversity, as distinct from children and adults and as specific to the refugee experience.

Develop refugee youth research skills and refugee youth-led research to enhance evidence base for youth programming initiatives.

Leverage the skills and capacity of young refugees to advance refugee youth engagement in a comprehensive – an independent refugee youth-led network.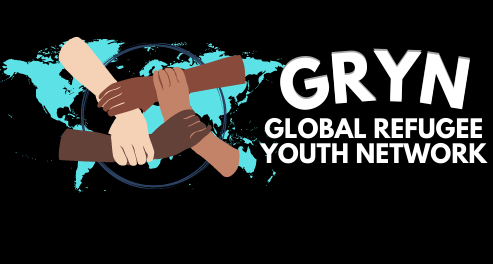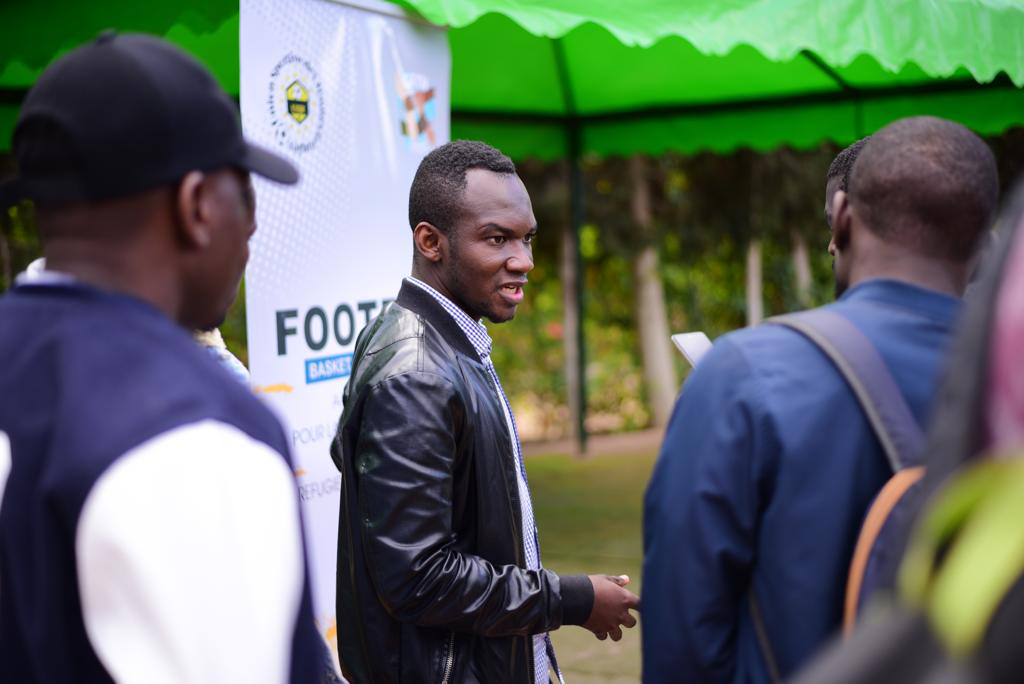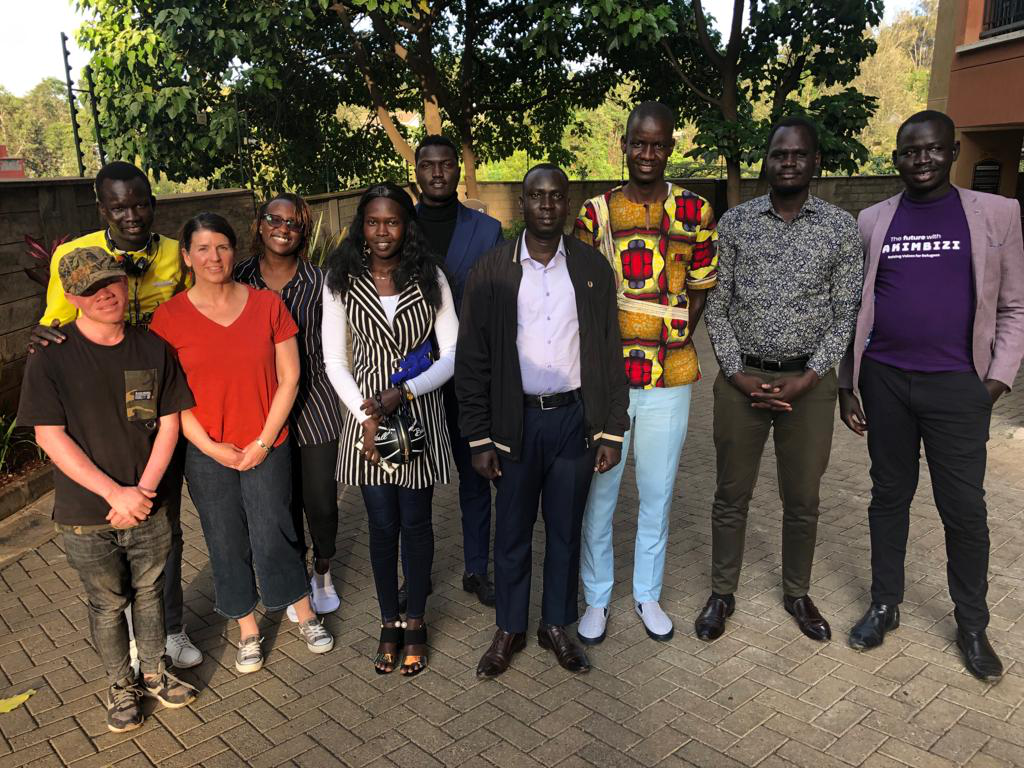 GRYN Principles
Participation & self-representation:

GRYN will create space for refugee youth to engage, participate and amplify refugee youth voices on issues, policies and decisions that are important to them.

Diversity & inclusiveness

: GRYN celebrates the beautiful diversity of refugee youth and actively seeks to involve young refugees from all contexts, regions, nationalities, ethnicities, religions, of all genders, those who are part of the LGBTIQ+ community, those who are living with disability and any young refugee who brings any other aspect of diversity.

Independence:

GRYN seeks to develop as an independent organization that facilitates responsible freedom of expression.

Partnership and collaboration:

GRYN will seek and sustain close partnerships with a diverse array of organizations, networks and individuals that share the same values and aims and will consistently value, model and foster collaborative approaches, mutual learning and shared advancement.

Responsiveness & accessibility: GRYN works to respond to the varied needs and situations of young refugees and RYLOs and adapts its approaches, tools, and ways of working to make them accessible for all young refugees whatever their situation.
GRYN Strategic Objectives
Objective 1: Strengthen refugee youth leadership and youth-led organizations (RYLOs) at the local level. GRYN will support refugee youth-led initiatives, including those that are and are not formally registered with funding and capacity building related to leadership, project management, networking, advocacy, communication, research, and other skills that they identify as important to their work.
Objective 2: Advance refugee youth-led policy advocacy to amplify refugee youth voices. GRYN will facilitate and support effective refugee youth-led advocacy on policy and practice of importance to young refugees. Advocacy will be evidence based and grounded in lived experience. GRYN will actively cultivate a network its network to enable advocacy opportunities and will target States, UNHCR, UNHCR partners, UNICEF, and other UN agencies NGOs, INGOs, donors, young people, and other humanitarian actors.
Objective 3: Develop refugee youth research skills. GRYN will Integrate refugee youth-led research into all the other work streams to identify what is needed, gaps and good practices in terms of youth-led initiatives, capacity building, networking, and advocacy. GRYN will seek out partnerships with research institutes interested in advancing refugee- and youth-led research to develop the capacity of young refugee researchers and to ensure a strong evidence base.
Objective 4: Establish a sustainable independent refugee youth-led organization. GRYN will convene a core group of young refugee leaders interested to drive forward this initiative and involve a diverse cohort of refugee youth leaders as GRYN Associates who support short- and longer-term engagements. GRYN will Work with WRC to pursue the objectives noted above while also exploring how to establish and register an independent organization registered in Switzerland.
.
FONI JOYCE VUNI
Foni is a refugee youth from South Sudan. Her parents fled the southern part of Sudan in 1991 because of the civil war – her father was a journalist fleeing the state – and sought asylum in Kenya where she was born.
Foni is part of the Tertiary Refugee Student Network (TRSN) a group that is advocating for 15% increase of refugees in take in Tertiary education level by 2030 and also a  member of the Refugee Education Council, that is working on Together for Learning campaign by Canada and as a council aims to  ensure that solutions and approaches are shaped by the knowledge and experiences of youth advocates, women, teachers, parents and community leaders who are living as refugees, forcibly displaced persons or in communities that host them.
Foni currently is the Global Refugee Youth Network Coordinator and believes that it's important to create platforms that allow refugee youth to transfer skills and support each other.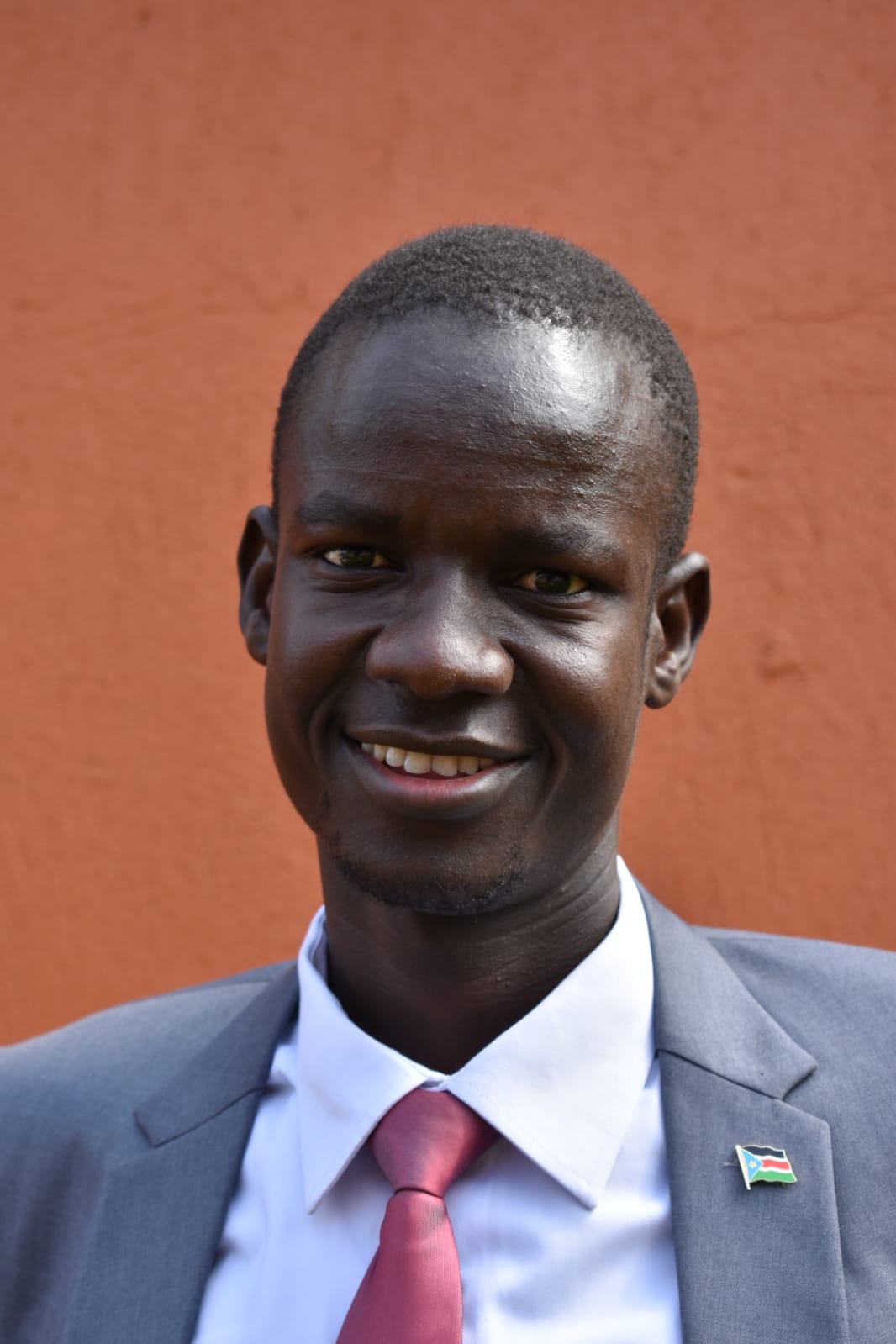 SIMON MAROT TOULOUNG
Simon is active in promoting education and peace building. He is the Networking and Advocacy Coordinator at the Global Youth Network- GRYN, an independent youth-led organization that empowers and supports refugee youth to respond to challenges in their communities. In 2018, Marot was appointed by the Chairperson of the African Union as a member of the African Union Youth Advisory Board. 
He was also invited at the South Sudanese Peace Talks to represent South Sudanese refugees in Uganda. Marot participated in youth dialogues focusing on participation, sustainable peace and governance accountability organized by their initiative, the African Youth Action Network, in Uganda. He was the winner of the 2018 Uganda Refugee Youth Entrepreneurship Challenge organized by NOT FOR SALE and the COBURWAS International Youth Organization to Transform Africa. He also helped in establishing the Network for South Sudanese Civil Societies in Uganda, a platform that organizes monthly dialogue to bridge the gaps between South Sudanese civil population and organization leaders.
Finally, he attended the Comprehensive Refugee Response Framework (CRRF) Steering committee meeting with the members of the Diplomatic corps and the CRRF Secretariat in Uganda in January 2018. As a result of his advocacy for his community's needs, Marot was nominated in 2019 among the 100 Most Influential Young Africans in Leadership and Civil Society by the African Youth Awards. Being solution-oriented has allowed him to address the problems faced by his community and suggest possible solutions. This has greatly improved his work in peace-building with the young people from South Sudan and the Great lakes Region.
IBRAHIM SALLET MAHAMAT
In Morocco, Ibrahim is the President of Living Together, a local NGO that supports refugees to integrate into Moroccan society. Being a member of the GYAC allows him to engage and help refugees locally and globally. He believes that every refugee has the right to live a normal life. He fights for this right and is committed to understanding the daily challenges that refugees face during their journeys around the world in order to bring about lasting solutions. At the community level, my highlights included participating in a marathon in Rabat in April 2018 with the young refugees from the "Living Together" youth organization, which I am currently leading, and which focuses on sports participation, awareness-raising, nondiscrimination, and cultural tolerance. The goal of the organization is to raise awareness of socio-cultural integration of refugees in Morocco and to improve the social and cultural conditions of refugees amongst the Moroccan population. During World Refugee Day, the youth won a football tournament organized by the Fondation Orient Occident in partnership with UNHCR Morocco. I also took part in a workshop organized by UNHCR Morocco, which brought together migrant associations so as to evaluate refugees' actual situation in terms of the fulfillment of their different rights. The workshop touched upon the themes of: status, stay and regularization, education, health, physical safety, juridical assistance, access to employment, and accreditation of refugees' and migrants' organizations. Being a part of the GYAC has given me a chance to use my experience to the benefit of other refugee youth, particularly in Morocco. The most gratifying aspect of the experience has been creating and nurturing bonds with all the members of the GYAC, on a professional as well as a personal level. I also appreciated the opportunity to participate in training opportunities which helped me develop my professional skills.
RAHILDARIS MARCHENA
Rahildaris Marchena is a  Venezuelan Animator and Digital Artist currently living in the city of Monterrey, Mexico, where she completed her Bachelor's Degree in Digital Animation being the first DAFI scholarship student in Monterrey. Over time she has sought to develop skills related to leadership and public speaking that allow her to raise her voice for those who cannot. She is currently involved in projects that seek to support refugees in their self-sufficiency in the host country, in turn, I am in the search and creation of spaces for young refugees to be heard and participate in decision-making on policies of civic integration. In the same way, she has raised her voice to empathize with the situation of migrants with a TEDx talk called "A journey narrated by macaws" based on her own experience, her goal is to raise awareness about the situation of refugees, create spaces where they can express their opinion and provide the opportunity for development to all young people who arrive in a country with suitcases full of dreams. Rahildaris has also participated in international events such as the "Transforming Education Pre-summit" where he sought to advocate for digital inclusion for the refugee community, and actively participates in events in collaboration with UNHCR.  
Rahildaris is a member of GRYN and serves as the  Communication Specialist.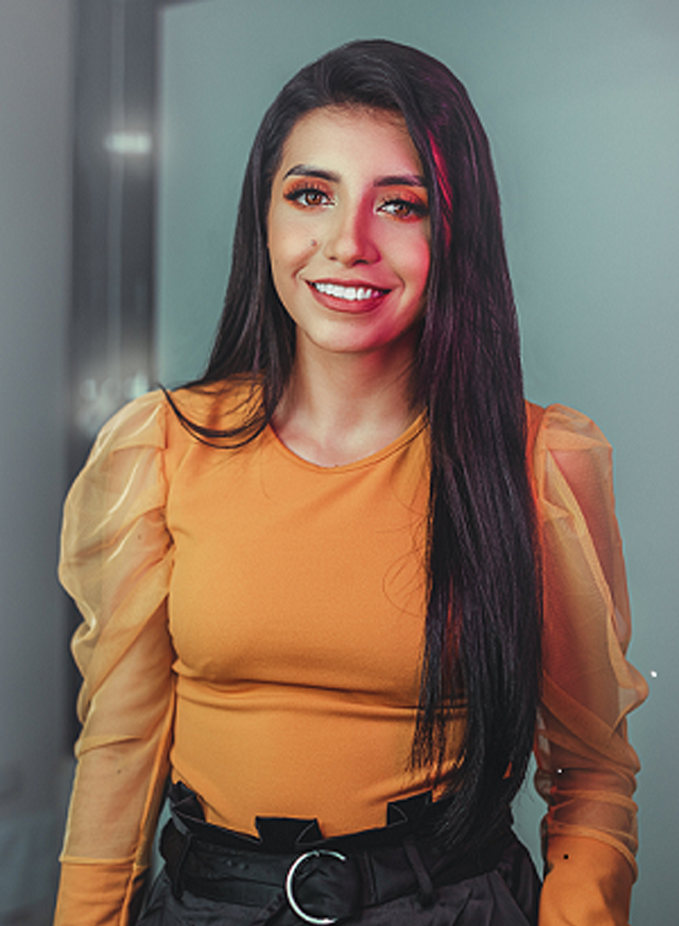 LAURA ELIZABETH VALENCIA RESTREPO
Laura Valencia is a 25 year old professional Makeup Artist from Colombia currently living in Ecuador, with experience in social media. Laura left Colombia at a very young age and had to face the challenges of  adapting to a new education system. It took two years, a lot of paperwork and a lot of exams for her to access formal education as a refugee, something very stressful for a 12 year old girl. In spite of everything she stood out as the second best in her high school graduation class. Laura participated in the Global Refugee Youth Consultations in Ecuador 2015 and the Global Consultations in Geneva in 2016. She was appointed as a founding member of the Global Youth Advisory Council, where she participated in global meetings convened by the High Commissioner for Refugees and contributed recommendations to the drafting of the Global Compact on Refugees.  Laura has studied makeup artistry and recently finished her master's degree in advanced makeup techniques. She also studies marketing and digital content.  Laura has always believed in the importance of refugees working for and with refugees. She uses her social media skills to be a source of information and inspiration and to help find sustainable solutions to the challenges faced by refugees.  
Laura is a founding member of GRYN and serves as the Communications Coordinator.
Faridah Luandah
FARIDAH LUANDA. I am 24 years old and I am a refugee  from Democratic Republic of Congo (DRC). I lived at Kyaka II Refugee settlement, in Uganda for 5 years. This year I resettled to live in Stockholm, Sweden.  I am a mother, a friend, a sister, and a daughter.  
Together with  her brother  they built One Touch Solar-Powered Music Studio as a business to help us survive. We produce  songs with a social message —about  HiV Aids, to promote girls' education and try to stop child marriage, gender based violence and early pregnancy.
She started the  DA VISION GROUP and One Touch Solar powered Studio, which works to transform young refugees' lives through music, dance, drama, education and livelihood activities. We are stimulating the economy in the refugee community and promoting hygiene and protection into girls and young women. We also started a training center for child mother's and school dropouts where young women and girls get training on different skills, such as sewing and tailoring, hairdressing, counseling, public speaking, reading and writing. 
My life experience as a child mother, SGBV survivor and a victim of  forced marriage has inspired me to want to make a difference and to create change in my community, my life, and my family by transforming our vulnerabilities into strengths . What  inspires me most is concern about vulnerable refugee girls, and women,  especially child mothers in my community who lack support in terms of skills, information and start up kits.  
Faridah is also the gender and diversity coordinator at GRYN.
BARTH MWANZA
Barthelemy Mwanza Ngane is 29 years old and comes from the DRC. He has lived in the Tongogara refugee camp in Zimbabwe with his sister and her family since their flight from DRC in 2012. He has completed an advanced Diploma in journalism and media studies (ABMA LEVEL 6) and he is looking forward to advancing his studies to a Degree level. Barth brings his passion for journalism, film, and publishing, together with his leadership and advocacy skills, to his efforts to combat GBV and climate change and to advocate for education, child protection, entrepreneurship, inclusion, peace-building, access to sports, food equity, and mental health counseling. Barth has worked with other youth to expand refugee youth networks, mentor young refugees, and facilitate training. He has advocated for the funding for 4 refugee youth-led organizations in Tongogara Refugee Camp and he has been successful. Barth has been a member of the UNHCR Global Youth Advisory Council (GYAC) since 2017 and co-chair since 2020. He is also a member of the Interim Advisory Group of Organizations led by Persons of Concern (PoC) who is affiliated with the United Nations High Commissioner for Refugees (UNHCR). He has spoken at global policy fora, including UNHCR NGO Consultations, the High Commissioner's Protection Dialogue, drafting sessions for the Global Compact on Refugees and the UN Youth Climate Summit, and the Global Refugee Forum. He is co-founder of Transformation Innovation Hub, a refugee youth-led organization that hosts youth in a marginalized community in Zimbabwe, facilitating projects to empower youth by creating meaningful employment. These organizations have given him experience and exposure to working full-time and part-time voluntarily.  
Barth is a member of GRYN and serves as the RYLO Coordinator .